The Café in Westerly set the stage for a special visit by cocktail legend, and former Westerly resident, Dale DeGroff on June 27 for a cocktail class and special screening of New York City-based filmmaker Doug Tirola's "Hey Bartender." DeGroff, who was among industry names showcased in the 2013 documentary's intimate look at the art of bartending, is best known for his 2002 book "The Craft of the Cocktail: Everything You Need to Know to Be a Master Bartender," a now-iconic go-to guide for bartenders and cocktail fans through the decades. His work in the late 1980s at New York City's Rainbow Room is credited for igniting the modern cocktail renaissance. His updated edition, "The New Craft of the Cocktail: Everything You Need to Know to Think Like a Master Mixologist," was released in 2020 and includes anecdotes from his 40 years of experience with recipes included, all making for a lively discussion in person. After DeGroff's cocktail master class in an event for the trade followed by the film, guests enjoyed a meet-and-greet with DeGroff paired with crafted cocktails made with Hendrick's Gin. DeGroff's contributions to the industry are numerous, with honors including his two-time James Beard Award recognition, a 2008 Tales of the Cocktail Lifetime Achievement Award and, in 2015, the New York Times naming him "one of the world's foremost cocktail experts."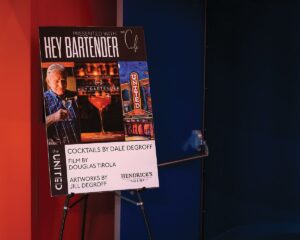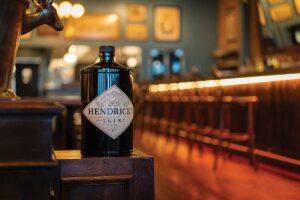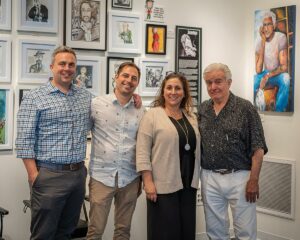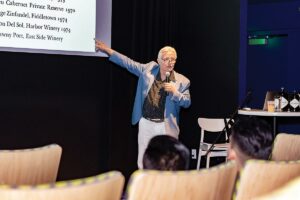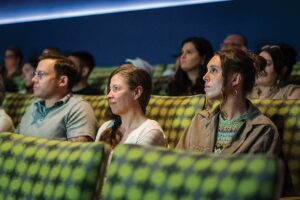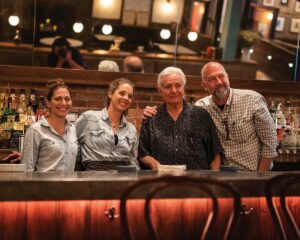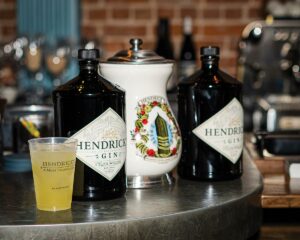 Photos by Adam Haley.
The post Cocktail Legend DeGroff Hosted at Westerly Event appeared first on The Beverage Journal.